Experienced WordPress Developer Required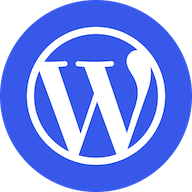 TAIBA Creations offers WordPress Designing jobs in Multan, Pakistan. We are seeking an interactive WordPress developer. Must be proficient in theme editing and developing WordPress sites. Knowledge in PHP, HTML, CSS, jQuery, Ajax, and Bootstrap framework is a big plus. Candidate must have good understanding of the fronted code and be able to code the designs supplied by our in-house design team, and be experienced in custom coding. We are looking for an organized, efficient, detail oriented and team-player. With a positive, "can-do" attitude and exploring and discovery drive. The ideal team player should share openly and willingly, communicate constructively and work as a problem-solver. Candidates who thrive within a laid back atmosphere with a friendly and dedicated team should apply.
This is a full-time contract, on-site in our Multan office.
Key Duties:
Expert knowledge WordPress themes and custom plugins development
Have expertise in multiple browser development, web usability, and interface design
Responsive web design
Develop new websites to spec and maintain the code going forward
Provide input to help improve site architecture, layout, and content
Assist in optimizing website for increased opt-ins, better search rankings, and user engagement and retention
Follow best coding practices Test for cross-browser, cross-platform, and/or cross-device compatibility
Please do not apply if you not have at-least 3 years experience in WordPress Themes and Plugins Development.