Dominate Your Industry with
TAIBA Creations' Expert eCommerce

Development Services
Businesses need an eCommerce website that is trustworthy and competitive in today's fast-paced digital environment. As full-ledge eCommerce development company, we understand the challenges faced by businesses looking to establish a strong online presence. With our extensive experience in eCommerce development, we have helped countless businesses overcome these challenges and achieve success in the digital world.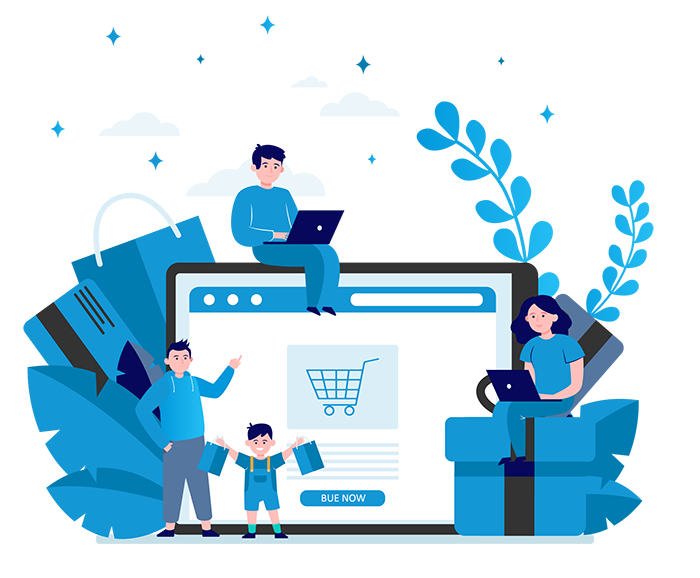 Grow Your Business with
TAIBA Creations' Comprehensive eCommerce

Development Services
With TAIBA Creations' B2B eCommerce development services, you can transform your online store into a powerhouse that drives sales and revenue. Our expert eCommerce development services include custom eCommerce website design and development, payment gateway integration, inventory management, order processing, and much more.

Ecommerce Strategy & Consultation
Our eCommerce specialists collaborate with clients to create an all-encompassing eCommerce strategy that supports their business objectives. We offer guidance on all aspects of eCommerce, such as market analysis, product selection, price strategy, and more.

Ecommerce Audit
Our team of experienced auditors conducts a thorough audit of your eCommerce store to identify areas for improvement. We provide detailed reports on website design, user experience, functionality, and more.
Store Optimization
Our store optimization services focus on improving the overall performance of your eCommerce store. We speed up, secure, and enhance the user experience of your store, making it completely functional and simple to use.

Custom Ecommerce Design
Our team of expert designers creates custom eCommerce designs that are tailored to your brand and business goals. Wireframing, prototyping, and mockups are all part of the comprehensive variety of design services we offer.

WooCommerce Development
Our WooCommerce development services include everything like custom theme development and more. We specialize in creating scalable and customizable WooCommerce stores that meet your specific needs.

Shopify Ecommerce
Our Shopify eCommerce solutions are made to assist businesses in building powerful, simple-to-manage online stores. We provide custom theme development, app development, and more.

B2B Ecommerce Website Development
Our B2B eCommerce website development services are developed to assist businesses in developing scalable and adaptable online stores that meet the particular requirements of B2B customers.

B2C Ecommerce Development
Our B2C eCommerce development services include everything from custom store design to payment gateway integration and more. We create online stores that are user-friendly, secure, and optimized for maximum conversions.
To ensure that each project is finished promptly, within budget, and to the client's satisfaction, we adhere to a well-organized work process.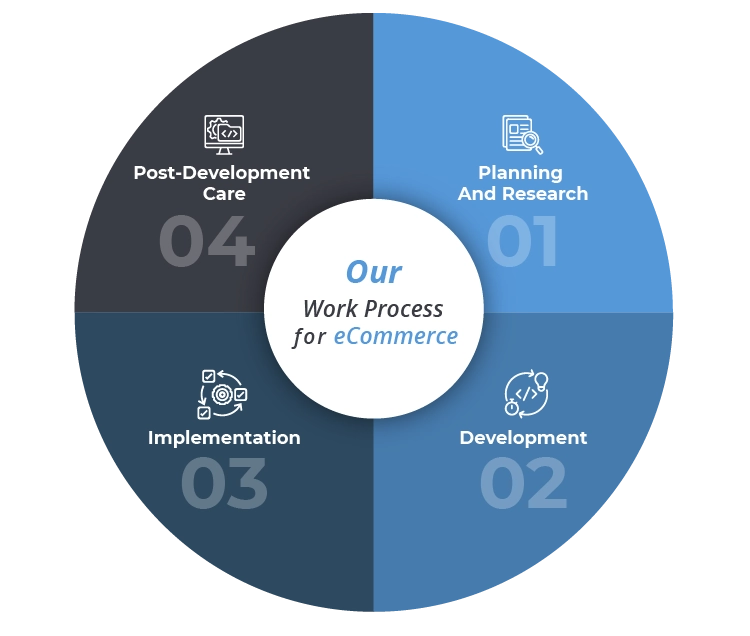 Unlocoaparte
If you are here reading the comments, it is because you are looking for the service Khalid offers. Before hiring his service, the communication was already a success. He showed professionalism at all times, I felt part of the whole process and every correction or request I made, he did it smoothly. I advise you to talk to him and tell him what you are looking for, he will be able to guide you and give you a quote. Thank you Khalib, it was a pleasure, see you next time!

jcsanc01
I'm so glad to choose TAIBACREATIONS to create my company's website. He exceeded my expectations in the quality of service and professionalism. Great communication and customer service.They go over every detail on art designs and website creation from start to finish, we strongly recommend !

vladpereverzyev
Very professional and patient guys, a really competent team. Thank you for your work done perfectly, definitely recommend for your projects and hope to cooperate with you in the future!

sulldes1990
Great experience and highly competent with web design. A seriously great help for me! If you're ever in a jam and need an extra hand with some web design work, these guys know how to do it. A+++

moonbound1982
Khalid & team did a great job on my website! I've hired them at least five times now and will continue to do so. Attentive customer support and great to work with!

Frequently Asked
Questions
Are you capable of handling my entire e-commerce operation?
Absolutely, we provide end-to-end e-commerce solutions, taking care of everything from creating an intuitive design to developing secure payment processing systems, and ensuring ongoing support and maintenance to keep your online store running smoothly.
Can I integrate my eCommerce store with social media platforms?
Yes, absolutely! It will be simpler for clients to find and buy your products directly from social media with the help of our eCommerce solutions, which we can help you integrate with these platforms.
What is your contract billing framework?
We offer flexible billing options, including hourly, fixed-price, and milestone-based billing. We work with clients to determine the best billing framework for their specific needs.
Do your e-commerce sites work well on mobile devices?
Yes, we create and develop mobile-friendly e-commerce websites. We give responsive design a high priority, to make sure that the websites of our clients are accessible and usable on all devices.
Ready to Rock the Digital World?
Take the first step towards digital success! Contact us for a complimentary proposal and pricing that will revolutionize your website and help you dominate the digital landscape.