Our Top-Notch
Social Media Marketing

Services
Using social media to market has evolved into a key component of businesses' social campaigns across market sectors. When social advertising algorithms change, businesses can use different strategies to reach the ideal audience at the right time. This is called diversifying their strategies.
Our Social Media Marketing and Branding Services Can Boost Your Business in These Seven Ways:
To get the most out of our social media branding and marketing services, we go above and beyond just running your campaigns every day. We take things a step further. Our social media marketing consultant team helps your business reach its goals, from getting more likes to making more sales, while also making sure you get the best value for your investment (ROI).
Your business can profit from the following seven advantages of our social media advertising services: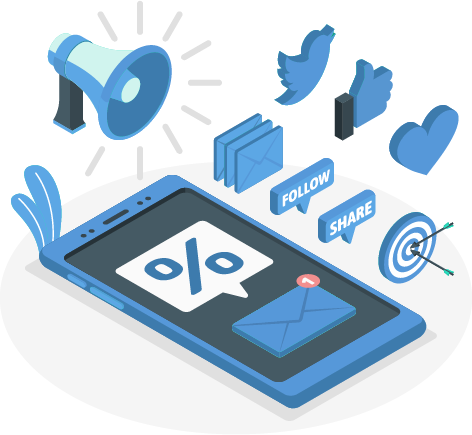 Empower your business with
Social Media Marketing Services

that are optimized for performance and goal achievement.
With the ideal social media campaign agency and monitoring system in place, social media content marketing can result in more search traffic, enhanced SEO, more engaged customers, and greater brand loyalty.
INTERACTIVE MARKETING CAMPAIGNS
Typically, an interactive marketing campaign includes competitions, quizzes, and chat rooms. We can organize a photo contest in which we invite members of your target audience to submit unique images of your product. Additionally, we can organize a video contest highlighting your product or service.Quizzes are another effective method of increasing participation. We'll create quizzes that are relevant to your target audience and give each one a provocative title that will entice visitors to your website.

SOCIAL MEDIA MANAGEMENT
Social media management is divided into two components. To begin, we'll ascertain which social media platforms are most appropriate for your brand.Then, we'll assist you in using a variety of social media platforms to manage your brand online. It's important to keep in mind that not all social media platforms are made equal. For instance, if your business operates in the business-to-business (B2B) area, you'll want to advertise your business on LinkedIn. However, if your business is in the fashion sector, you're more likely to succeed on image-centric social media platforms like Pinterest and Instagram.

BRAND ESTABLISHMENT
After determining which social media platforms are most effective for your business, we'll assist you in using social media to grow your brand online. We'll collaborate with you to establish objectives for social media updates. We'll provide guidance on the type of information to include in your postings and the frequency with which you should update on social media.
COMPREHENSIVE ANALYSIS
Following that, we'll review your social media data to ascertain what types of updates are most popular with your target audience. You may utilize this data to optimize your social media marketing and branding efforts. Finally, we'll demonstrate how to effectively utilize social media to create leads and direct visitors to your website.
SOCIAL MEDIA ADVERTISING
Numerous websites enable you to target consumers based on their demographics and interests. That means you can get the best value for your money by only showing your ads to people who are likely to be in your target market on social media sites. In certain circumstances, you may want to optimize your campaign for both clicks and cost per click. You may opt to pay per click for other projects.Our social media marketing agency for eCommerce will collaborate with you to develop the optimal social media advertising campaign for your investment. We'll ensure that your advertisement appears on the relevant social media platforms and is targeted to the audience effectively.

INFOGRAPHICS
Consider infographics as a graphical representation of an administrative summary. They inform people about a certain topic by creating a tower-shaped graphic that takes just a few minutes to read.However, the primary selling point of infographics is that they make information accessible via the use of graphics. Typically, infographics are dense with graphs, charts, and statistics. Occasionally, cartoon characters are included into the story to break up the monotony.It all boils down to this: Infographics make learning more fun. Besides that, infographics have the possibility to spread around the world. That's excellent news if you're the creator of an infographic that includes your brand and a link to your website at the bottom.
DIGITAL PR
Digital public relations are similar to "traditional" public relations, but with a focus on link development. The goal is to raise awareness for your business by developing a robust backlink profile. Additionally, backlinks improve your ranking on search engine results pages (SERPs). This increases your visibility when users do keyword searches relating to your specialty.We'll start your digital public relations strategy by researching where your target market spends its time online. Then, we'll assist you in joining such forums so that you can be highlighted, establish yourself as a thought leader, and build connections that drive additional traffic to your website. Additionally, we will target editors, key bloggers, referral partners, and relevant social media accounts in order to generate coverage for your business. We'll promote your brand online via a number of platforms, including Twitter, LinkedIn, forums, and comment sections of blogs.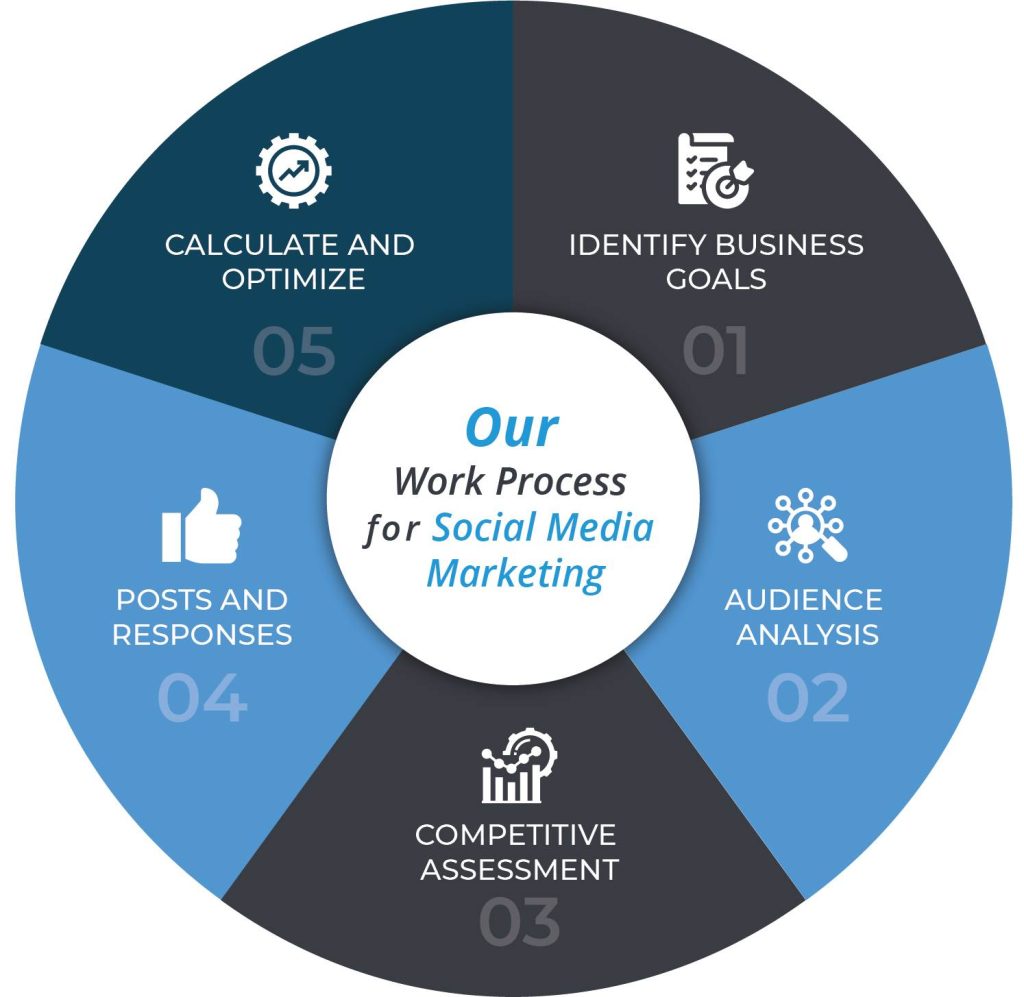 Unlocoaparte
If you are here reading the comments, it is because you are looking for the service Khalid offers. Before hiring his service, the communication was already a success. He showed professionalism at all times, I felt part of the whole process and every correction or request I made, he did it smoothly. I advise you to talk to him and tell him what you are looking for, he will be able to guide you and give you a quote. Thank you Khalib, it was a pleasure, see you next time!

jcsanc01
I'm so glad to choose TAIBACREATIONS to create my company's website. He exceeded my expectations in the quality of service and professionalism. Great communication and customer service.They go over every detail on art designs and website creation from start to finish, we strongly recommend !

vladpereverzyev
Very professional and patient guys, a really competent team. Thank you for your work done perfectly, definitely recommend for your projects and hope to cooperate with you in the future!

sulldes1990
Great experience and highly competent with web design. A seriously great help for me! If you're ever in a jam and need an extra hand with some web design work, these guys know how to do it. A+++

moonbound1982
Khalid & team did a great job on my website! I've hired them at least five times now and will continue to do so. Attentive customer support and great to work with!

How can I get started with your social media marketing services?
If you're interested in our social media marketing services, please do contact us and we would be glad to assist you further.
What platforms do you offer social media marketing services for?
We offer social media marketing services for all the major platforms, including Facebook, Twitter, Instagram, LinkedIn, and Pinterest.
Do you offer any guarantee for your social media marketing services?
We can't offer a 100% guarantee for our social media marketing services, but we can promise that we'll do our best to help you grow your business.
What if I'm not happy with your social media marketing services?
If you're not happy with our social media marketing services, please do contact us and we'll be happy to discuss your options.
Ready to Rock the Digital World?
Take the first step towards digital success! Contact us for a complimentary proposal and pricing that will revolutionize your website and help you dominate the digital landscape.